cover art:
On Va Fluncher
by arnus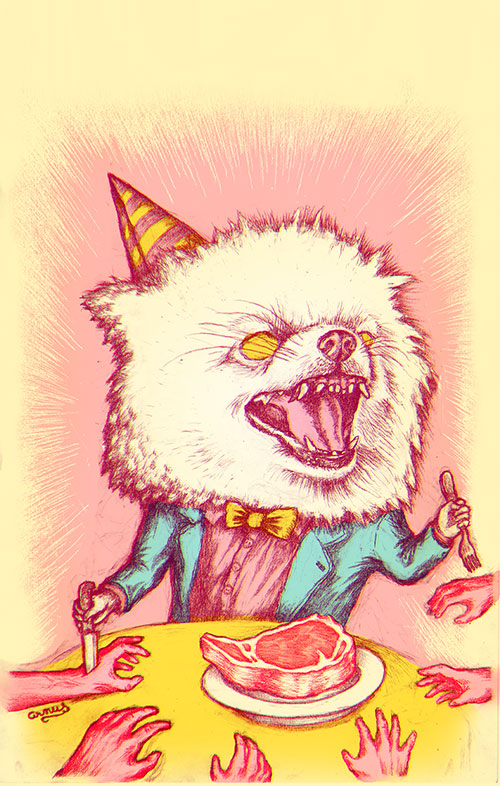 ---
Ugly since 1982, the artist arnus is quite a joke.
He does not hesitate to grind and mix personal and pop culture stories, to bring out mischievous and terrifying characters like schoolchildren who have learned their lessons badly...
Don't get me wrong, they are, of course, sometimes unsightly and repulsive, but, lurking in the guise of a smiling demon, a good joke is never far from bursting... And then there's color anyway, damn it!
A fan of experimental rock, he started in the early 2000s as an illustrator for concert posters, then found himself invited to participate in various international works for the vast world of micro-publishing.
We find his work here and there, in the bends of an alley in Latvia, on the cover of a Komikaze in Croatia, on the door of a squat in Berlin, on the door of an elevator in Nice (well, almost, his fresco has just been sanded by the new owner of the place) or in some fanzines and artbooks such as Hey! artbook or on the Hi-Fructose website.
He exhibits regularly wherever we want him, in France, even in Europe, and says hello to you.
Copyright © by arnus