cover art:
42 and the Unicorn Fish
by Ellie Nesbitt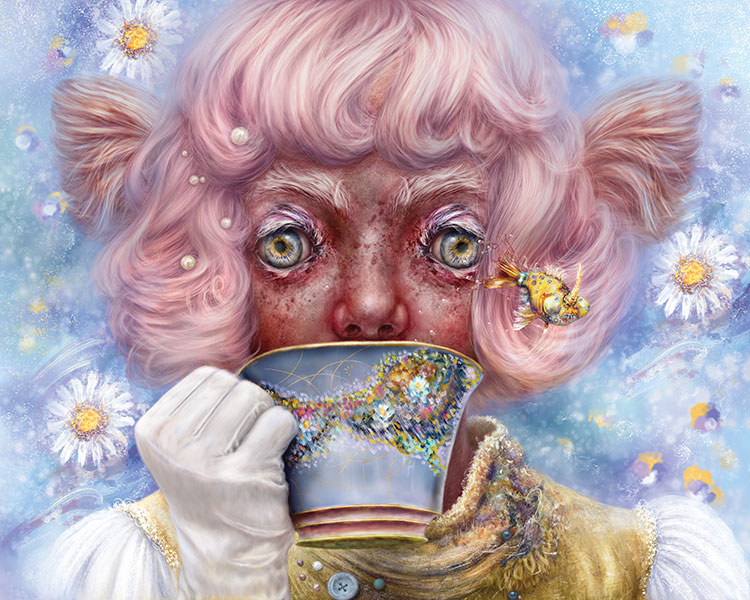 ---
Ellie Nesbitt (FAYBEL) is a self-taught digital painter and fine artist. She currently resides in the lowlands of Ontario, Canada.
Her digital portraits are inspired by a collection of unpublished fairy-tale and fantasy narratives. Each painting features compelling expressive eyes, textural brushwork and fine detail. She enjoys delving into the realms of imaginative realism and dark fantasy.
Ellie's piece The Dream Keeper will be appearing in Infected by Art Book - Volume 10. Several of her artworks have been published in Marvelous Art Magazine March 2022. She was in The Concept Art Association's first gallery show at Gallery Nucleus in Los Angeles, CA with her fantasy piece The Covenant of the Rose. This October, she was in the Small Works show at the Curio Art Gallery with her piece The Possession.
Copyright © by FAYBEL