cover art:
Social Mask
by Laura H. Rubin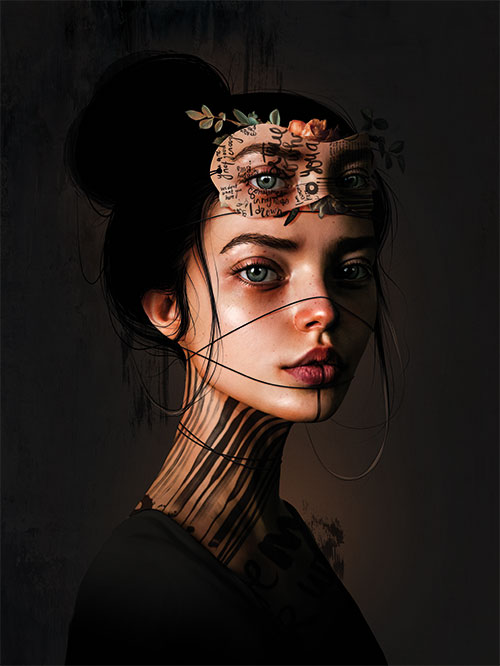 ---
Escorted by her drawing tablet, Laura H. Rubin wanders through a one-of-a-kind universe that she manages to capture in original yet ominous creations. Her portraits emanate from a fascination for mythology and psychology, which shines a light on a both poetic and profound reflection. It is with a remarkable fineness and technical realism that she depicts the hidden territories of our sensitivities, thanks to her sensual and enigmatic characters.
Laura H. Rubin is an accomplished artist living in Bern. She graduated from Zurich's SAE Institute, where she studied film and visual effects, as well as digital arts. Nowadays, she develops her own technical and creative tools, which she offers to the artists that she accompanies through a teaching content.
Learn more at her website www.laurahrubin.com or via Instagram @la___aura.
Copyright © by Laura H. Rubin