cover art:
The Gourmond
by Aof Smith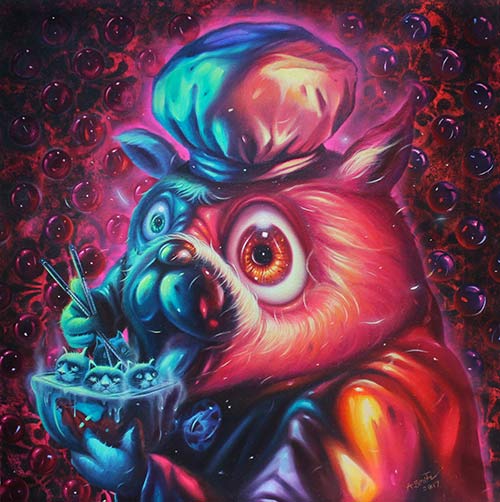 ---
Aof Smith is a Thai artist with an M.F.A. in visual arts from KMITL, Bangkok and a Bachelor degree of fine arts from Chulalongkorn University. His work has been exhibited globally from Bangkok to New York, Singapore to Los Angeles, and includes solo exhibitions at the Subhashok the Arts Centre and Number1 Gallery in Bangkok.
"I create those imaginary and fascinating dreamlike scapes that overlay my experience of normal daily life. Only with a lot of curiosity and questioning about humanity's morality, his cruelty, and the temptations that seduce him into obsession with the corporeal. I reflect the constant information of the news and media promoting materialism through the characters in my paintings."
View more work by Aof Smith at aofsmith.com or on Instagram @aofsmith.
Copyright © by Aof Smith