cover art:
On Earth As It Is In Heaven
by Horacio Quiroz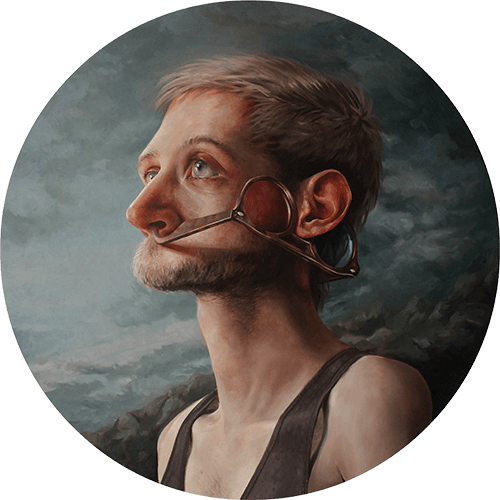 ---
Based in México City. After working for several years in the advertising industry, I began my self-taught painting studies in 2013.
I graduated in Graphic Design from Universidad Iberoamericana, following this I worked for nearly twelve years as a Creative Art Director for various renowned international advertising agencies, such as Publicis México and Zeta Advertising. During this time I took care of accounts such as Coca-Cola, VW, BMW, Maytag, Nido, Garnier, The Home Depot, Gerber and many others. As a publicist I learned to work under pressure on several projects at once. I gained a thorough understanding of how the industry works through dealing with customers, planners, brand managers, designers, producers, models etc.
Despite working full time as a publicist, my artistic education never stopped as I was always learning from the work of other art directors and great photographers, who I was fortunate to work with both here in Mexico and abroad.
In 2013, driven by my passion for the visual arts, I decided to leave advertising and devote myself entirely to artistic activity with a goal of reconnecting with the spontaneity I had in my childhood. Thus, over the last six years I have launched myself on a new career path, experimenting with various self-taught techniques of pictorial representation, formats and themes, which have guided how I define my vision and identity as an artist. This change in my life has given rise to deep personal introspection, closely linked to what now shapes my body of work.
Copyright © by Horacio Quiroz