cover art:
Make or Break
by Nadeem Chughtai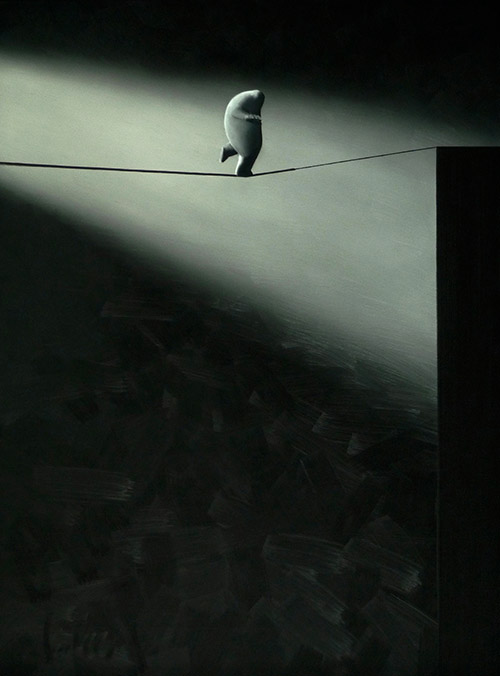 ---
Nadeem Chughtai was born in 1973 and grew up in the suburbs of South London. He has been selling his artwork since the age of fifteen when he negotiated a deal to produce hand drawn posters in exchange for free membership to his local squash club.
Nadeem studied at Epsom School of Art and Design. In January 2000 he became apprentice to Steve Mitchell, one of the world's finest scenic artists within the film industry. Over the following five years he learnt many of the unique skills and techniques used in this breath-taking art form, assisting in the production of realistic scenery backdrops on many feature films, including, The Bourne Supremacy, Alexander, Love Actually and James Bond - Die Another Day.
Nadeem has been working independently as an artist since 2005. The Nowhere Man, the faceless and emotive character that features throughout his work, was partly inspired by the miniature scale figures Nadeem observed in architectural drawings on the film sets.
Over the years the Nowhere Man has drawn on and absorbed Nadeem's life experiences and has evolved into an enduring character that is able to subtly convey the emotions of both the artist and viewer.
Copyright © by NadeemArt